WHO WE ARE
The Hong Kong Concrete Repair and Waterproofing Association (HKCRWA) formally came in being on 1st March 1993. Originally known as the Association of Specialist Concrete Repair Contractors (AsCoRc), the organization has grown and prospered every year.
EVENTS
HKCRWA holds various events and activities every year.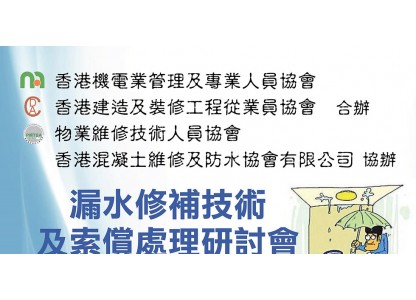 漏水修補技術及索償處理研討會2019
Jul 23,2021
NEWS
Follow closely to HKCRWA Events & Activities
2021 Member List
HKCRWA publishes booklets, promotional material, and annual directories.